Miklós Mitrovits participating at the 20th Congress of Polish Historians
The 20th Congress of Polish Historians took place at Lublin between 18 and 20th 2019. At the opening ceremony Andrzej Duda, President of the Republic welcomed the participants of the event that occurs every five years. He awarded distinctions to several historians. In his welcome note the President pointed out that historians were one of the most important groups of society and highlighted that historians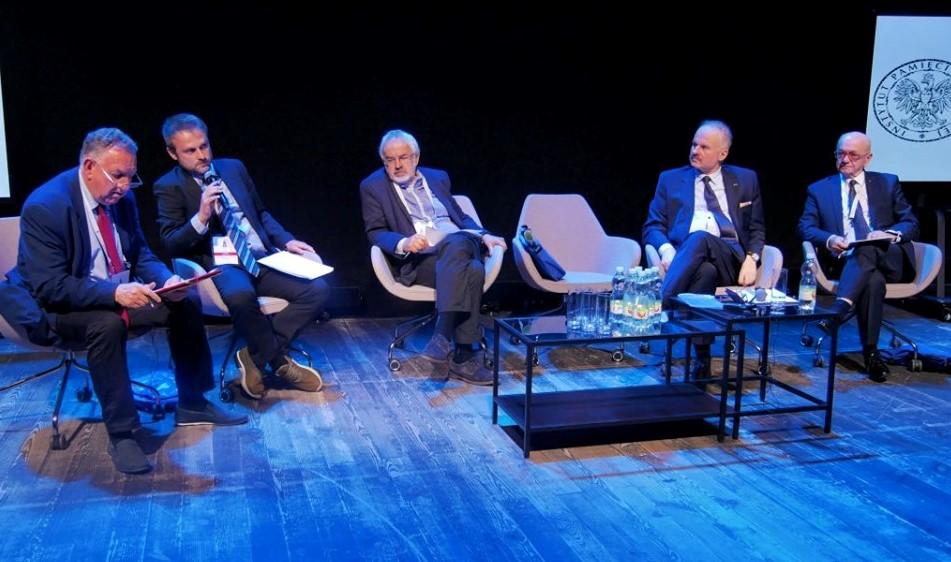 were indispensable in transmitting values when educating younger generations. He also stressed that history was an important element of national identity, thus, historical research contributes to building the future of Poland.
More than 900 historians took part at the conference. One of the main features of the event was the celebration of the Union of Lublin that created the Republic of Two Nations, Poland and Lithuania, 450 years ago and that is, arguably, one of the historic predecessors of the European Union since it had a common king, parliament, currency and foreign policy.
The 30th anniversary of the Changeover was also among the issues that were in focus. The Institute of National Remembrance at Lublin organized several panels to discuss the events. Miklós Mitrovits, representing the Institute of Central European Studies, took part in two panels. He was the only Hungarian at the event. First, at the talk "Did everything start in Poland?" he discussed the impact of the Polish opposition movement in Hungary. In a second panel, he talked of the events in Hungary in a comparative context.