The 29th Economic Forum at Krynica-Zdrój
Krynica-Zdrój is a small town in Southern Poland known for its thermal baths and ski resort. This is the location where the largest Economic forum of Central Europe takes place, this year it was the 29th time. In the early years, it was a conference for Polish economists and political scientists. Subsequently, the range of topics and the scope of the event gradually expanded. In 2019, we shall think of the forum as a large exposition featuring Polish businesses where there are hundreds of presentations and panel discussions, exhibitions and concerts taking place. There were 4000 presenters and 600 journalists attending the event from all continents. In light of this, it is reasonable to call the event the mini-Davos of Central Europe.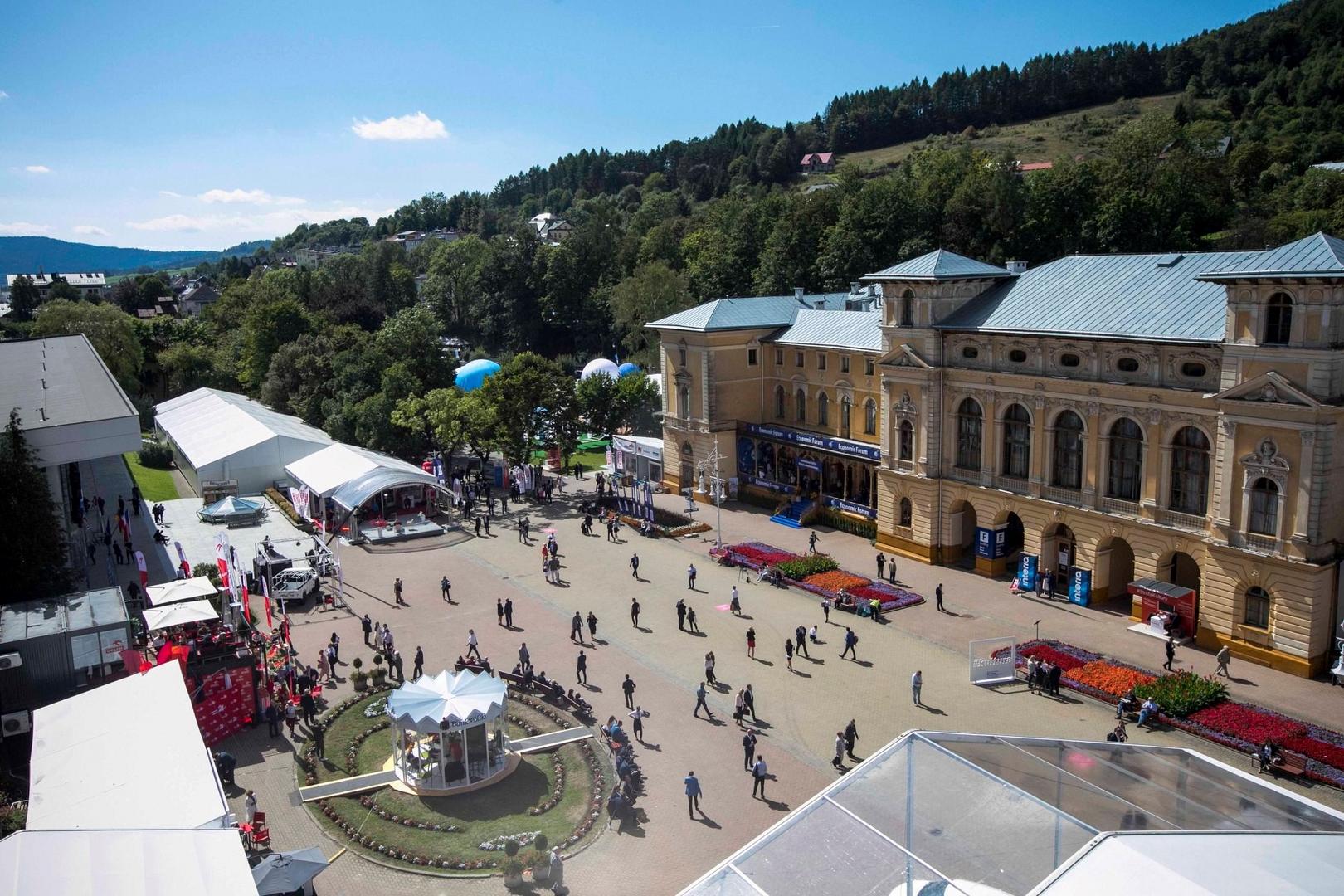 The objective of the forum is to represent the regional weight of Poland and of the Polish economy. That is why public and private Polish companies with a regional interest were present. On the other hand, Krynica is also about current affairs. In 2019, climate, environmental issues, and healthcare are the issues that are of major interest in our region. Thus, many of the round table discussions revolved around these topics. The so-called "Europe of the Carpathians", imitated by the Speaker of the Seim, has been a recurring theme for some years. The goal of the project is to strengthen regional cooperation of South-Eastern Poland, Slovakia, Western Ukraine, the Sub-Carpathian region of Ukraine, Northwestern-Romania and Northern-Hungary in the areas of infrastructure, economy, education, and culture. This year, it had its own pavilion at the Forum. The aim of the project is to integrate the Carpathians into a macro-regional strategy. Within this plan, the fast railway connection between Warsaw and Budapest and the construction of the Via Carpathia are flagship initiatives.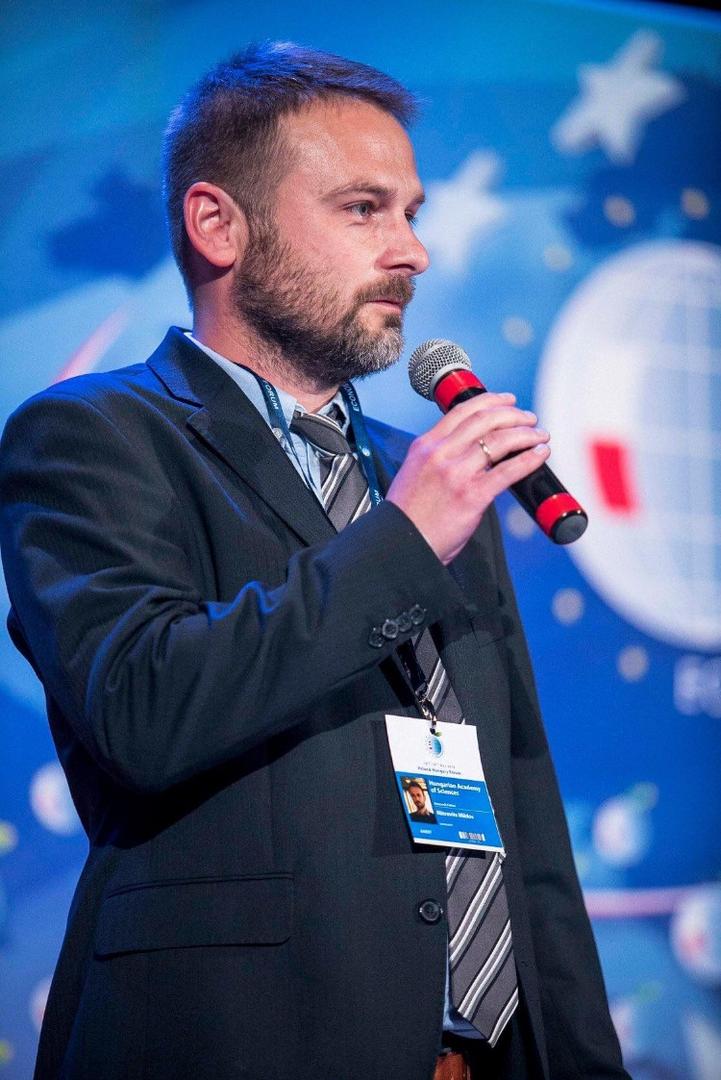 Miklós Mitrovits
Miklós Mitrovits, senior fellow of the Institute of Central European Studies talked of our institute at the panel on the cooperation between universities and research institutes and raised the issues that might make research on the region difficult. He emphasized that the task of universities is to ensure that the number of graduates that are well trained and speak Central European languages is as high as possible. He also stressed that research output shall be channeled into education as early as possible and in an advanced format.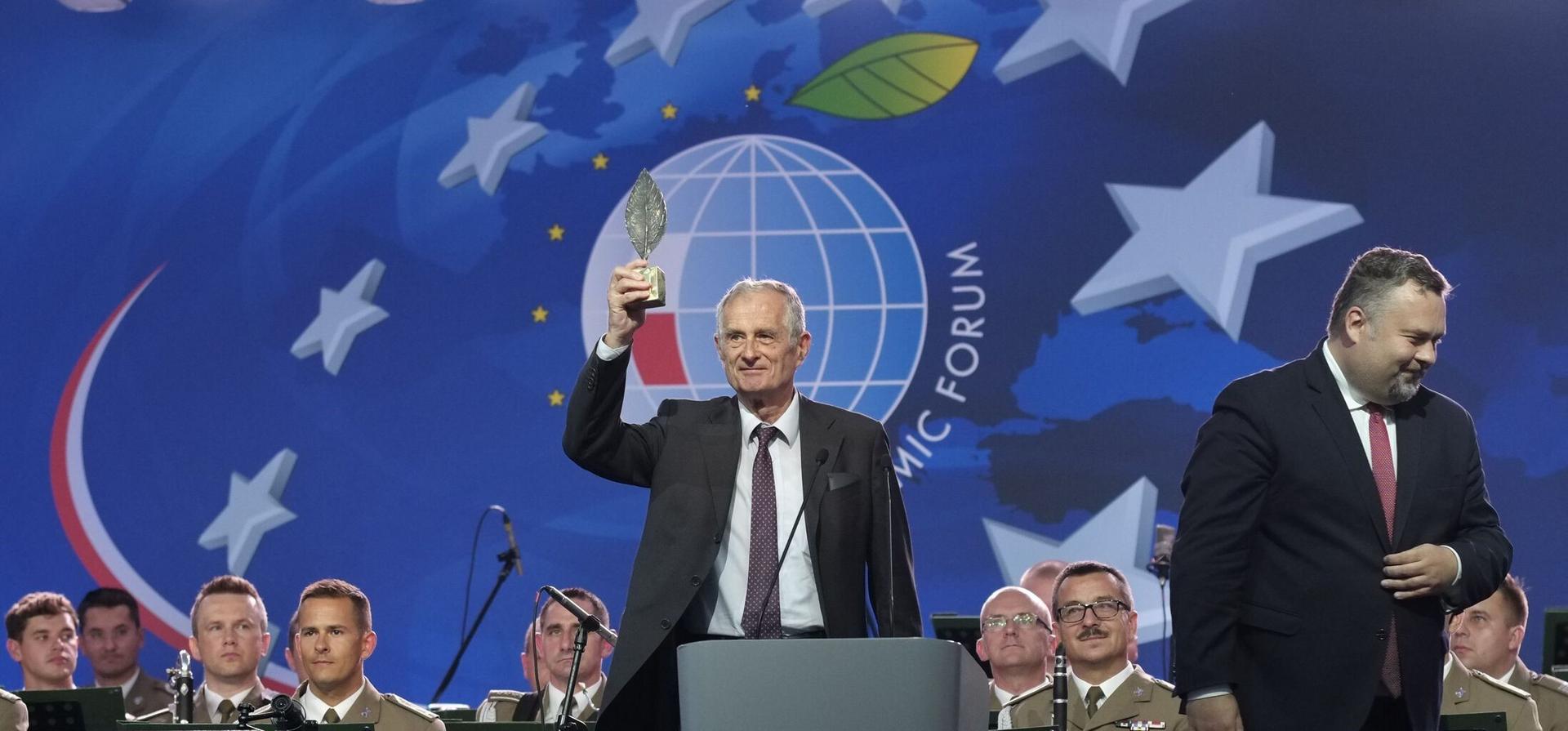 Csaba Kiss Gy, literary historian
The Forum awards the prizes of 'Person of the Year', 'Business of the Year' and 'NGO of the Year'. It is also here that the board announces the winner of the 'New Culture of New Europe' prize that the city of Krakow established. This year the 'Person of the Year' Mateusz Morawiecki, Prime Minister of Poland, PKO Bank is the 'Business of the Year', while Caritas Polska is the 'NGO of the Year'. The New Culture of New Europe prize was awarded to Csaba Kiss Gy, the literary historian from Hungary.