The Jewish Community of Košice [Kassa] in the Spring of 1944.
On 4 September 2019, our member, Veronika Szeghy-Gayer, gave a paper on the Jewish Council of Košice [Kassa] of 1944 at the academic workshop that the Holocaust Documentation Centre of Bratislava [Pozsony] and the Department of History of the Pavol Jozef Šafárik University of Košice organized.
The event had the title "Social Mobility and Urban Elites in Slovakia during the Holocaust", and it included papers presented by leading experts of the Holocaust in Slovakia, such as Eduard Nižňanský, Ján Hlavinka, Michala Lônčíková, Martin Pekár and Zuzana Tokárová. Veronika Szeghy-Gayer gave her paper in Slovak language and presented the history of ghettoization and deportation, which took place in April and May 1944, in the light of cooperation between the Jewish Council of Košice and the local political elite.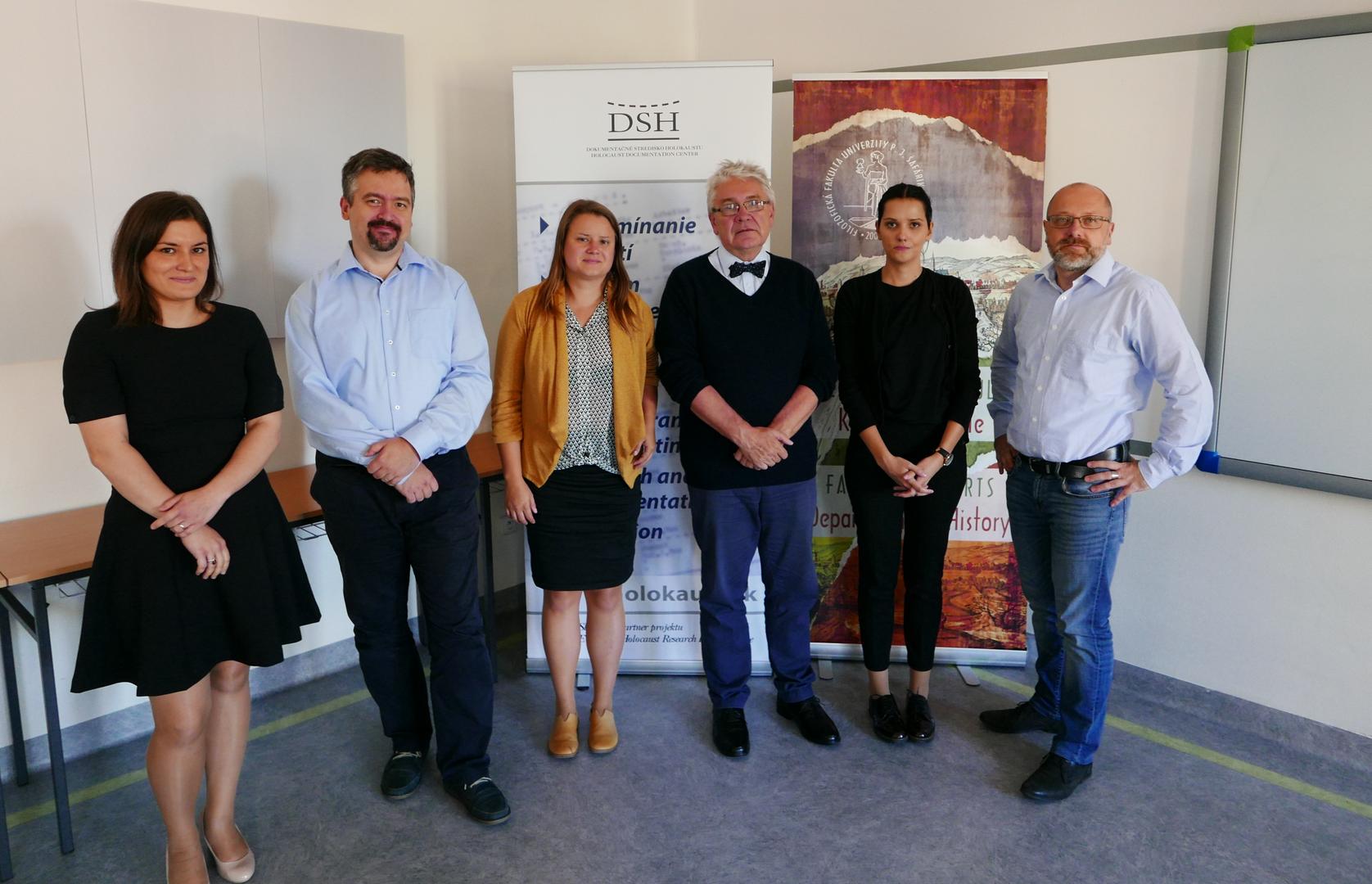 (Veronika Szeghy-Gayer, Ján Hlavinka, Michala Lônčíková, Eduard Nižňanský, Zuzana Tokárová, Martin Pekár. https://www.facebook.com/KatedraHistorieFFUPJS/)