New Issue of Central European Horizons
Central European Horizons, our journal, is here with a new look. Authors and editors have been working for months to give it a new shape that enables us to expand our scope and potential reach.
We received DOI identifier that will make our presence permanent. Central European Horizons appears in the electronic data base EPA.
The current issue primarily adresses the link between the change in the ethnic composition of cities and violence in Central Europe. As the articles demonstrate, history of politics, demography, architecture, history of ideas and of memory politics all offer useful methodologies to address the problem.
Veronika Szeghy-Gayer's paper leads the section. This is the edited version of the paper she presented at the annual convention of the Association for Slavic, East European, and Eurasian Studies (ASEEES) in November 2020 which received a warm welcome from the audience. She discusses changes in the light of the reception of Sándor Márai's ouvre. The paper shows how community level policies of the European Union intertwine with local politics and spatial manifestations of memory politics in the case of Kosice.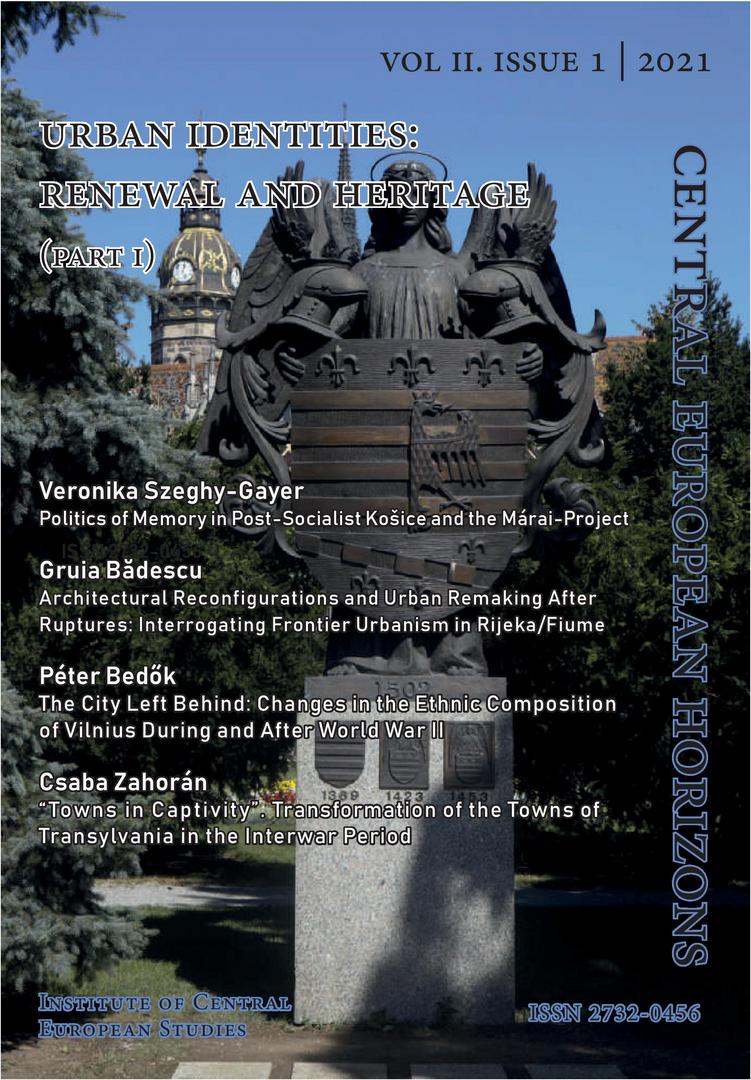 In his paper Gruia Badescu follows architectural changes of Fiume/Rijeka in order to explain the meaning for a city to be incorporated in a new state in the course state succession. These states: Austria-Hungary, Italy and Yugoslavia had widely differing visions about why the city was important.
Péter Bedők, who was a junior grantee at the University of Public Service in 2020, brings home the uneasy 20th century history of an ethnic frontier that receives only scant attention in Hungary: the region around the city of Vilnius/Wilno.
Csaba Zahorán's paper is a first step in his new research program about the impact of the state succession on cities that became part of Greater Romania after World War I. He discusses the perspectives of the Hungarian elite of the interwar period.
Please read the issue here
We received so many responses on the call that we decided to dedicate a second issue to the urban dimensions of ethnic contestation and change. The second issue of Central European Horizons is expected to come out on 13 July 2021.